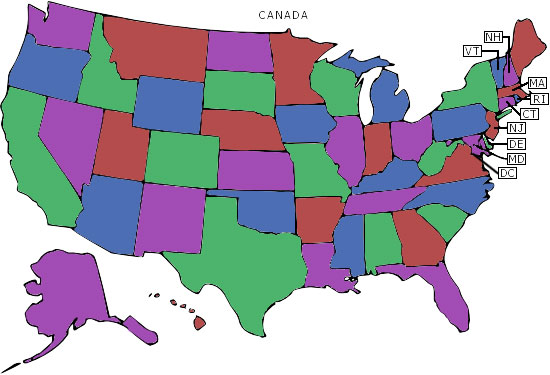 Click the map above to see a directory of ARIA Certified instructors in the United States and Canada. For other countries, click here.
"The ARICP is good for riding instructors"
-George Morris – legendary trainer in the history of equestrian sports. Among his many accomplishments, George Morris earned Olympic Gold, won the biggest purse in Show Jumping, and led the U.S. Olympic Show Jumping team as Chef d'Equipe.
Certification Levels
Level I
Instructor in Training
Level II
Instructor of Beginner through Intermediate
Level III
Instructor of Beginner through Advanced
In General
Instructors earn certification by passing a comprehensive battery of written and oral examinations. Each candidate for certification meets personally with at least one member of the ARIA Evaluation Board at the time of their testing. Test scores are carefully and thoroughly reviewed by the Evaluation Board, and certification is awarded or withheld based on these results. Anyone not achieving certification is welcome to try again at a later date. ARIA emphasizes safety, knowledge and integrity with all its instructors, however ARIA cannot and does not assume responsibility or liability for future actions or behavior of any person.
Specialties
ARICP certifies instructors in 16 specialties:
Distance Riding
Dressage
Driving
Eventing
Hunt Seat
Hunt Seat on the Flat (no jumping)
Mounted Patrol Training Officer
Recreational Riding
Reining
Riding to Hounds
Saddle Seat
Show Jumping
Side-Saddle
Stable Management
Western Pleasure & Equitation
Western Dressage